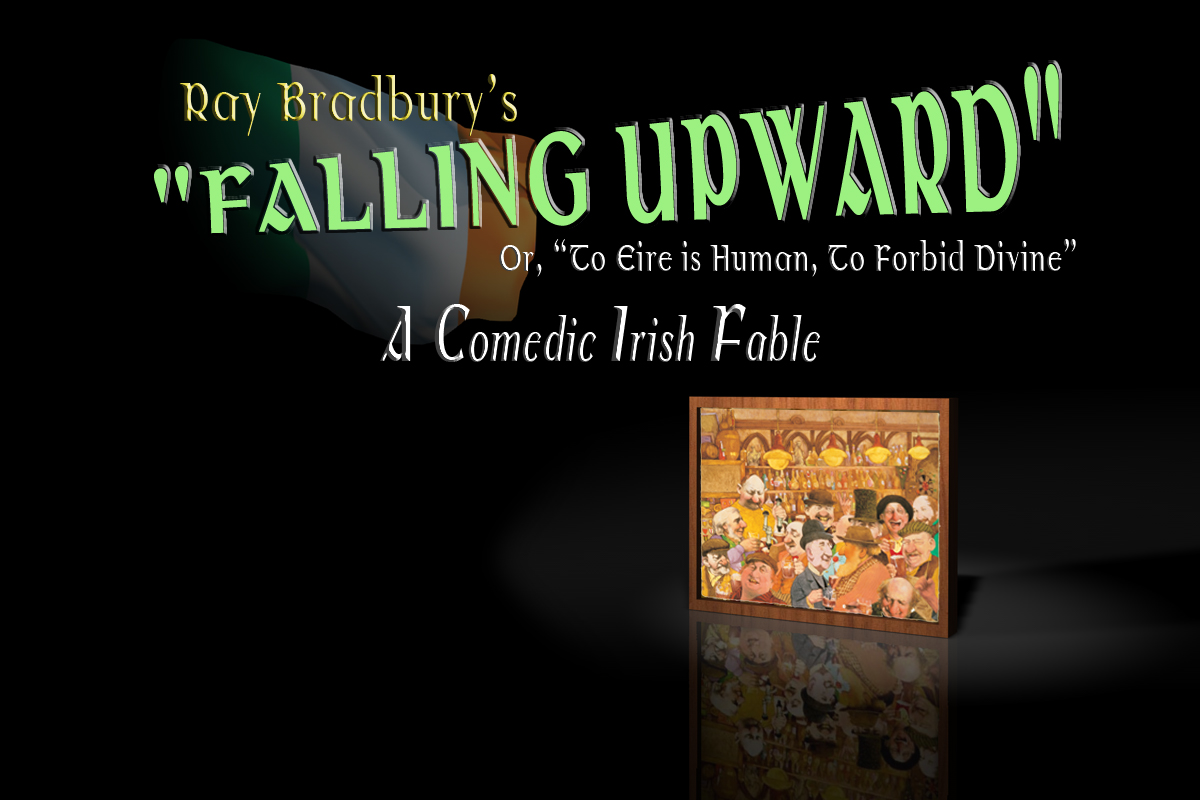 Illustration by Charles Bragg

Pat Harrington, who will play Garrity, will lead the cast of Ray Bradbury's "Falling Upward," set to run at the El Portal Theatre, February 26-April 5.

The star of Broadway, movies and regional theatre, is best known and loved by millions for his comic creations on television including Dwayne Schneider on "One Day At A Time" and Guido Panzini on The Jack Paar Show.  He was also a regular with Steve Allen, "The Danny Thomas Show" and "Owen Marshall: Counselor At Law." His films include "Easy Come, Easy Go" (with Elvis), "Move, Over, Darling," "The President's Analyst" and "The Candidate.". His L.A. theatre credits include "The House of Blue Leaves," "Love Letters," "Blackout," "The Pajama Game," and "Harrington and Storm."  He has won an Emmy®  for Outstanding Supporting Actor in a Comedy Series  and  a Golden Globe Award for Best Supporting Actor in a Series, Mini-Series or Motion Picture Made for TV, both for: "One Day at a Time", and a receiptient of Drama-Logue Awards..