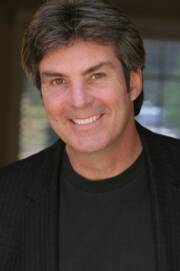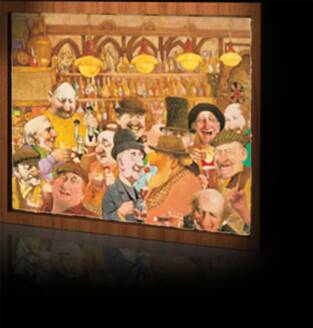 Tim Byron Owen studied Drama at Miami University, then received a  scholarship

to attend the American Academy of Dramatic Arts, in  Los Angeles He has appeared

onstage in over 40 theatrical productions,  with various LA theater companies.

In 1985, Tim became a founding  member of The Celtic Arts Center Theater, and

served as president  of the board.  In 1986, he began working for  television

production companies, creating six television shows that were optioned for

development by CastleRock Ent., dick clark prods., HBO, and Ralph Edwards Prods.

Inspired by John Cassavetes and Gena Rowlands, Tim founded the Emmy Award winning non-profit organization, The Sarah Fulton Group with American Academy classmate Nick Cassavetes, serving as Artistic Director,since it began in 1990.  Tim established an outreach program for the Director's Program with the California School of Design in Pasadena, CA.  The Sarah Fulton Group has produced multiple theatrical productions and two films: A Far Cry From A Distant Land, co-directed by BAFTA member  Angela Lubbock; and the Emmy Award winning Where's Jo?, written and directed by Lane Shefter Bishop for the American Heart Association.  The Sarah Fulton Group hosts a variety of other programs, including  shops for developing original works.  Runt, winner of the Fringe First Award at  the Edinburgh Fringe Festival 2001, is one of many plays workshopped and directed by Tim at The Sarah Fulton Group.

In January, 2002, Tim was honored to direct Marty Maguire in A Night in November, winning a Drama Critics Circle Award for Best Performance, the Edinburgh Festival's Spirit of the Fringe Award for best production, and Tapwater Award for Best Actor; and in 2005, two Ovation Award nominations for Best Production and Best Performance; followed by a hit run in 2006 at the Irish Arts Center in New York.

In August of 2004, SFG continued its history of excellent theatre by proudly producing another hit play and West Coast Premiere, Fighting Words, by Sunil Kuruvilla, for an extended nine week run at the Celtic Arts Center of Los Angeles. In March, 2006, Owen was invited to present the European Premiere of the production at the New Wales Millenium Centre in Cardiff, Wales, for the Cardiff City of Drama Festival in July, 2006.

Owen has written and is currently developing "The Matchstick Man," a feature length screenplay about Welsh boxing champion Johnny Owen, with playwright David Bellantoni. In August, 2005, Owen and Bellantoni were honored with a Best Short Film Award at the Director's Guild of America  through Filmmakers Alliance for their short film of

"The Matchstick Man", which can be viewed at JohnnyOwen.com.

In Addition to being a published songwriter, Tim is an award-winning published poet.

.